An Accomplished Composer and Performer.
Ramy Adly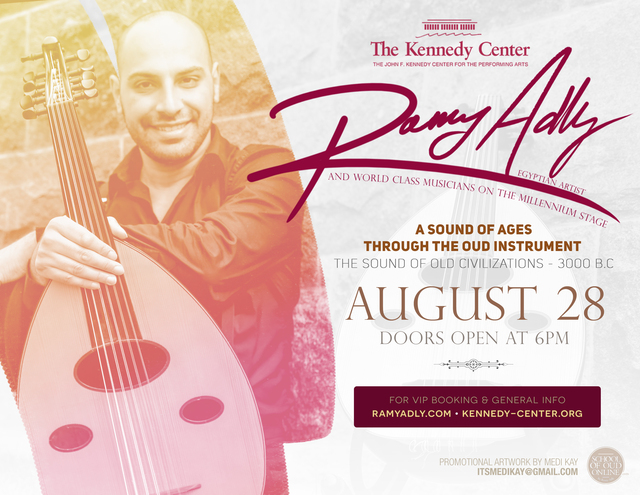 Ramy is going to perform at The Kennedy Center on August 28, 2015. He is all geared up for his performance at Washington, DC. To enjoy world/Jazz music and sound of ages through the Oud instrument, do not miss Ramy Adly's performance. Doors will open at 06:00 p.m. For VIP bookings and general information, please visit http://www.ramyadly.com or http://www.kennedy-center.org .
Reacties
Reactie toevoegen
Log in om een reactie te plaatsen!